We have pleasure to invite you to join us at
the 12th International Passive Sampling Workshop and Symposium 2020 that will be held in Utrecht!
on behalf of the organizers (Deltares and Rijkswaterstaat-WVL).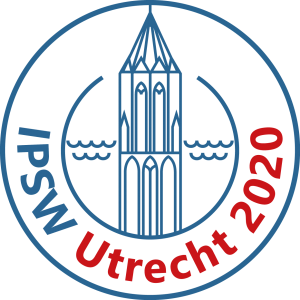 The Meeting will run from
Monday 11th to Wednesday 13th of May 2020.
This time the event will focus on how science and policy relate to passive  sampling and will include some interactive sessions never done before.
Registration
Early registration
Until 15th March 2020
Late registration
16st March 2020 – on-site
Abstract submission
Until 15th March 2020
Location/Venue/Accommodation
The IPSW 2020 meeting will be held at Rijkswaterstaat, Utrecht, the Netherlands at the LEF Future Centre:
LEF Future Centre
Building Westraven Rijkswaterstaat
Griffioenlaan 2
3526 LA Utrecht
The Netherlands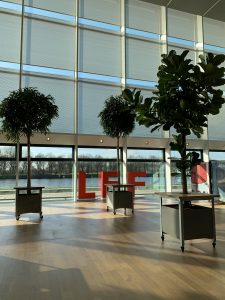 Transport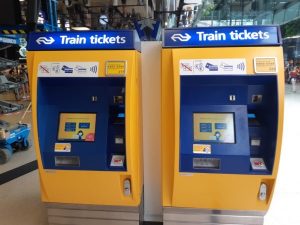 In the Netherlands the so-called OV chipkaart is mostly used for travelling with public transport. This card can be used to travel by train, bus and metro. It is not possible to buy a ticket for the train or metro in the train/metro itself, but tickets can be bought at ticket machines at the station. You can buy a single ticket in busses, but often only by using credit/debit card. The easiest way to travel is by getting an OV chipkaart, since you can use this card for all types of public transport. You can buy this card at every train station at the yellow NS Ticket Machines, see the picture (NS is the name of the Dutch public transport). The purchase costs for the card are 7,50 €, after which you will need to load money on the card. You can top up the card at the NS Ticket Machines. Every time you want to use your OV chipkaart you need to check:
For using the train, you need to check in at the entrance of the train station;
For using the metro, you need to check in at the gate of the metro;
For using the bus, you need to check in inside the bus.
For more information please take a look at this website: https://www.ns.nl/en/travel-information/traveling-with-the-ov-chipkaart/different-ov-chipkaart-variants-ns-business-card.html
The old town of Utrecht is located near Utrecht Central Station, within five minutes you can reach this part of Utrecht by foot. The social events will mostly take place in and around the old town of Utrecht. There are several options for staying overnight near Utrecht Central Station, some are described below:
NH Hotel Utrecht Central Station
Deltares made an arrangement with NH Centre Utrecht, therefore a limited amount of rooms (25) is reserved from 11th -14th of May to ensure room availability. Rooms are offered for 179,00 € (Standard Double), breakfast and VAT are included. An additional city tax must be paid at the accommodation upon arrival. Be sure to book on time, as only a limited number of rooms is reserved!
Rooms can be booked via the following link:
https://www.nh-hotels.com/event/deltares
See contact details below:
Janskerkhof 10, 3512 BL Utrecht
Tel.: +31 (0) 30 231 3169
E-mail: nhcentreutrecht@nh-hotels.com
Website: www.nh-hotels.nl/hotel/nh-centre-utrecht
It is possible to stay overnight close to the LEF Future Centre, some accommodations are described below. For the social events travelling to Utrecht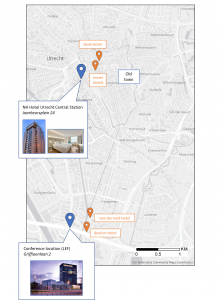 Central Station will be required
Van der Valk Hotel    
Winthontlaan 4 -6, 3526KV Utrecht
Tel.: +31 (0) 30 8000 800
E-mail: adresutrecht@valk.nl
Website: www.vandervalkhotelutrecht.nl
Bastion Hotel

Mauritiuslaan 1, 3526 LD Utrecht
Tel.: +31 (0) 30 287 1400
Website: www.bastionhotels.com/nl-nl/hotels/hotel-utrecht
Directions from/to the LEF Future Centre and Utrecht Central Station are described above under 'Transport'. For an overview of the locations of the described accommodations, please see below:
Utrecht is one of major cities in the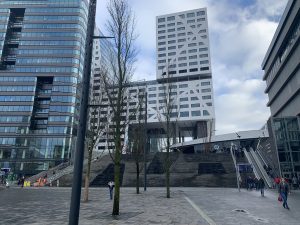 Netherlands located in the middle of the country. The city is famous for its canals and the 112-meter-high Dom Tower built in 1254. Is had a beautiful old city center. It is centrally located in the country which makes it an important. junction in the country with leading trade and conference centers. The city hosts three universities, several scientific institutes and departments of Rijkswaterstaat (part of the Ministry of Infrastructure and Water Management).
For more information please follow https://nl.wikipedia.org/wiki/Utrecht_(stad)
On behalf of the conference Chair&Secretariat
Please add this meeting in your calendar and share this announcement with others who may be interested.